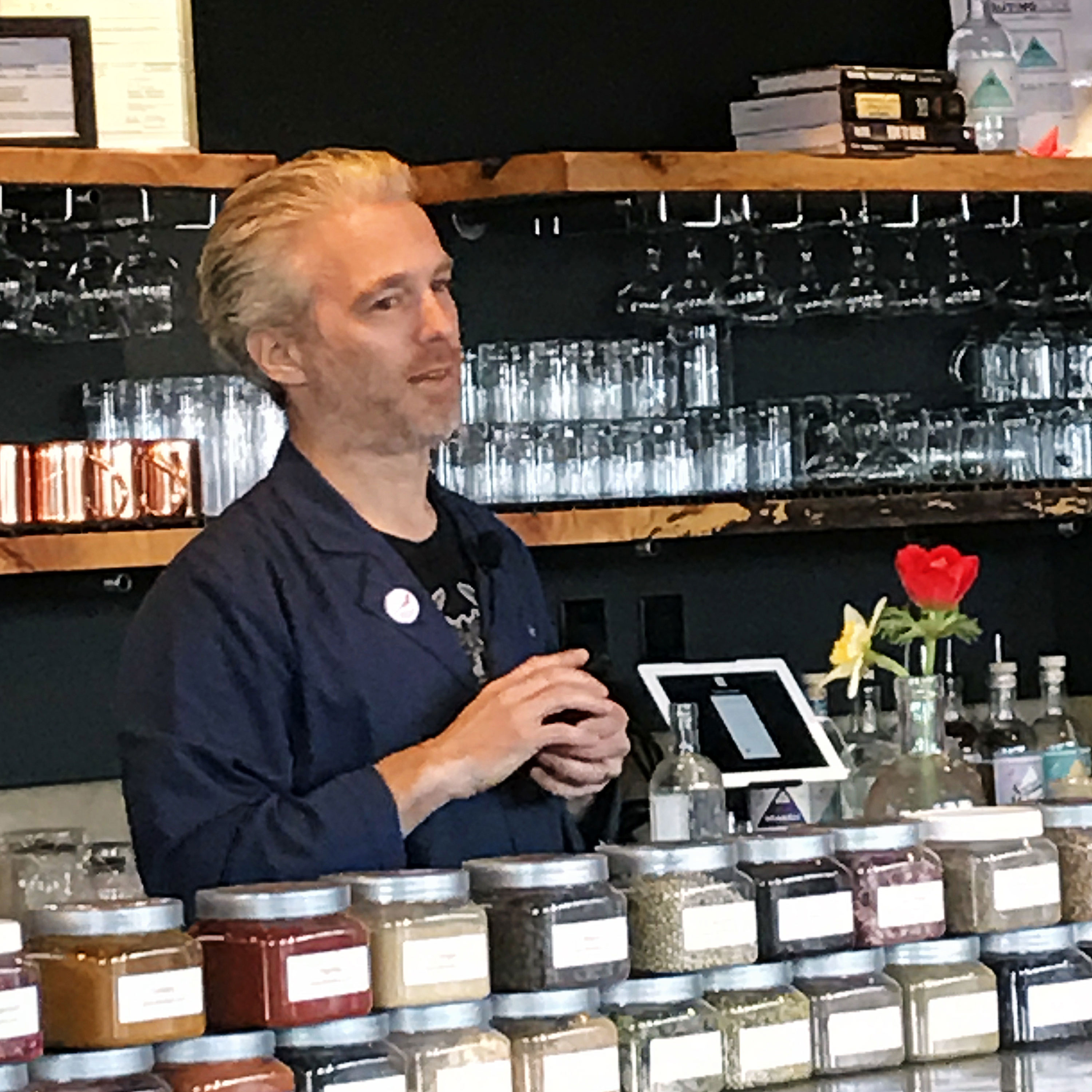 Podcast: Play in new window | Download | Embed
Lior Lev Sercarz's own personal spice road has taken him all over the globe searching for the world's best spices – ones that show a sense of place or evoke emotion. His custom blends end up in the kitchens of Daniel Boulud, Eric Ripert, David Chang and Michelin-starred restaurants around the world.
His spice lab is in Hell's Kitchen, where he owns and operates La Boite.
We recently caught up with him at "Spice Camp" at Cardinal Spirits in Bloomington, Indiana, who have released a gin, Terra Gin, in collaboration with Lior.